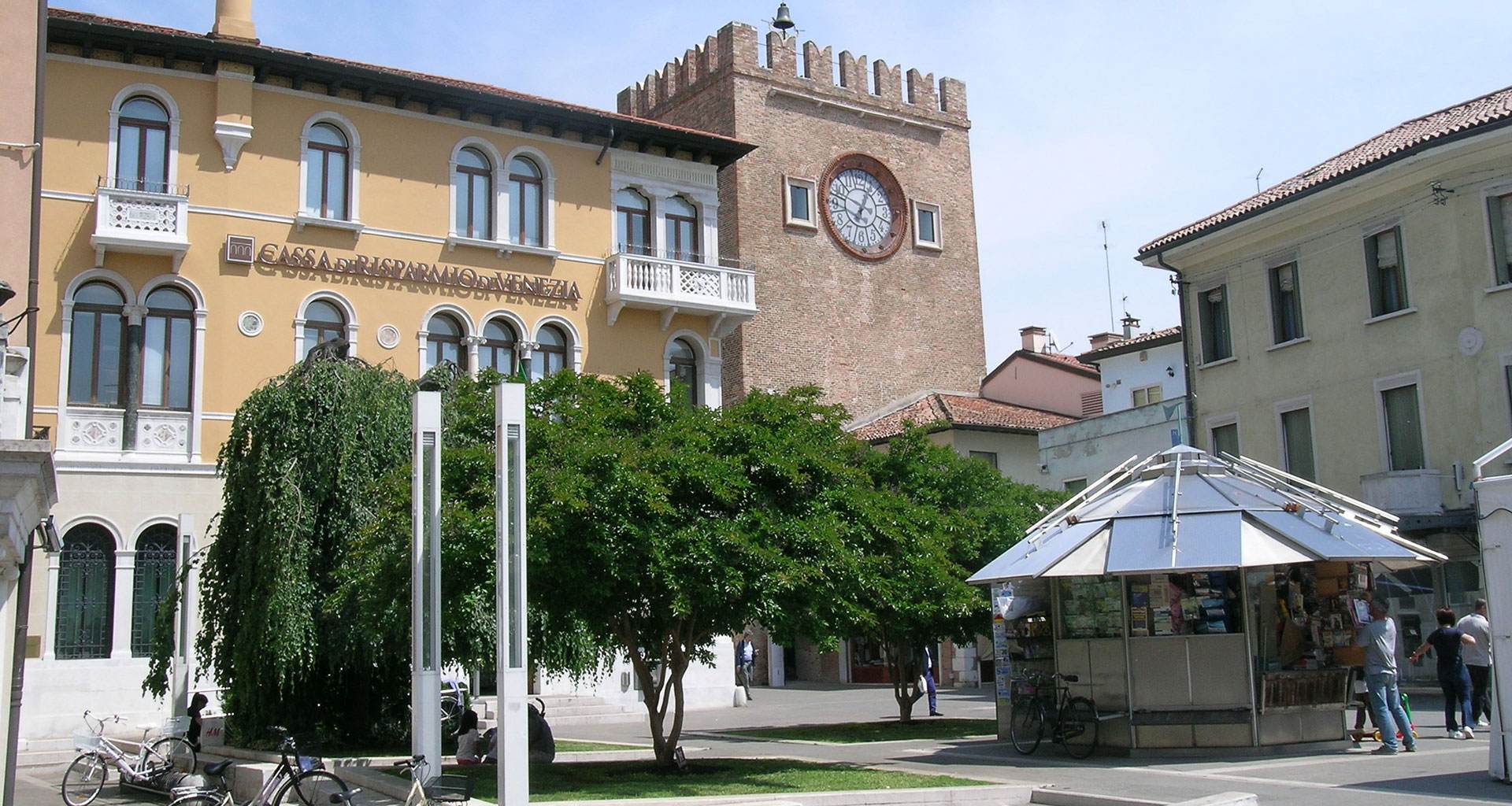 Hotel Mestre Venice near Station
Location
Run for over 40 years by the Sedona family, the 3-star Hotel Paris in Mestre is less than 100 meters from the train station where trains for Venice depart, in a quiet street, far from the city's traffic: an absolutely perfect location for a vacation or business trip.
The comfortable and modern hotel, with recently renovated rooms, is just a 5-minute train ride away from magnificent Venice, also accessible by bus that leads to the lagoon city car terminal, Piazzale Roma.
The convenient indoor parking lot and relevant vicinity to ring road access makes the Hotel Paris the choice of both business travelers and those who want to visit the Veneto region hinterland.
Hotel Paris in just a 10-minute walk from downtown Mestre, full of shops and clubs. Furthermore, the hotel is just a few miles from the Jesolo beaches, the Riviera del Brenta villas and the cities of Treviso, Padua, Vicenza and Verona.
Venice is indescribable. A city fully built on water with a fascinating century-old history. A unique site in the world, preserved in a spectacular lagoon ecosystem, rich in numerous museums and admirable architecture, narrow alleyways and famous cafes.
Resisting the seductive atmosphere that envelops every corner of Venice is simply impossible, from the famous and immense St. Mark's Square, where you can visit the Doge Palace and magnificent basilica, to the stands at the Rialto market, with its impressive bridge and animated nightlife, for unforgettable experiences.
If strolling through Venice is a special event in itself, sailing through it on the ferry down the Grand Canal, amongst sumptuous buildings reflected in the water, could permanently steal your heart away, just as the sunset could on the Riva delle Zattere or beach near Lido di Venezia, where the International film festival is held each year.
The islands of Murano, famous for its glass creations, Burano and Torcello, are part of the enchanting tour in the hear of the Venice lagoon, a timeless world where Sant'Erasmo, San Francesco del Deserto and the Pellestrina beach are just some of its most exciting examples.
How to reach us
By train
From the Mestre train station, exit and walk left – crossing Piazzale Fabretti. After 50 meters, take Viale Venezia, a small street on your right where the Hotel Paris awaits you.
By plane
The Venice 'Marco Polo' international airport is on the mainland about 15 km from the Mestre train station. Take the ATVO Fly Bus (also departing from the Treviso S.Angelo airport) or ACTV line bus 15 departing every 30 minutes to the train station. Once at the station, follow the directions under 'By train'.
By car
From the main highways, exit at Venezia –  Mestre. Take the ring road and exit at Miranese or ss 11 for Venice. Follow the signs for the downtown Mestre and the train station. Once in front of the train station, follow the directions under 'By train'.